Luol Deng
LA Lakers forward Luol Deng shared his own perspective as a refugee to offer his support to those families affected by Donald Trump's immigration ban.
Deng, who has played more than 10 years in the NBA, was born in Wau – then part of Sudan, now part of an independent South Sudan – in 1985. As a youngster, his family was forced to flee because of civil war, and they became refugees in Egypt. Five years later, the family was granted political asylum in Britain.
After the Lakers' game against the Nuggets on Tuesday night, Deng said: "I know for a lot of refugees, they can't speak up, or they can never be heard. A lot of these people go through a lot of things that they have no control of. To really see a light at the end of the tunnel and to go toward that light and then that light is turned off is very difficult, not just individually, but for the family."
Sudan is one of the seven majority-Muslim countries on Trump's banned list, along with Iran, Iraq, Libya, Somalia, Syria and Yemen. Deng is not subject to the travel ban, because he is from South Sudan, and is a dual British citizen. (Downing Street insists UK passport holders are allowed to enter the US even if they have dual citizenship with a banned country.) But Deng said he has friends from Sudan who are affected by Trump's order.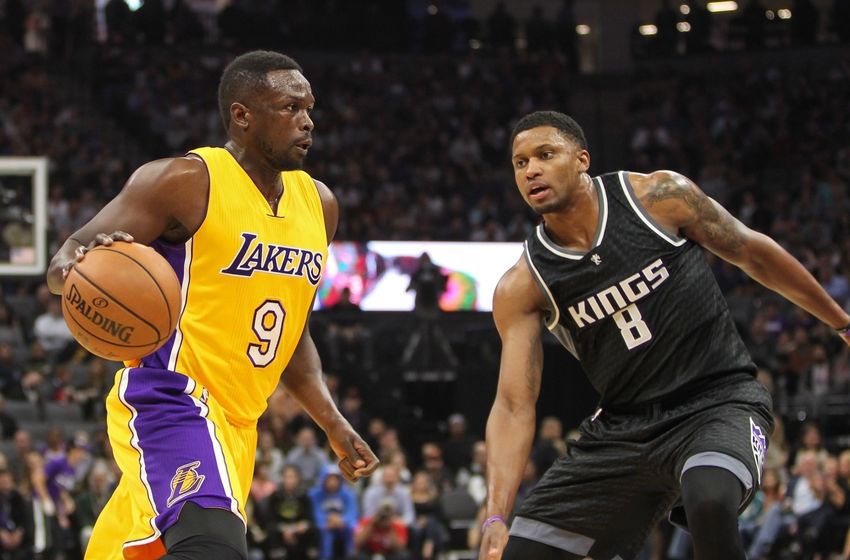 He said: "I remember when I was a kid, as a refugee in Egypt, every day, there was always a hope that we'd get to leave tomorrow and we'd get to go somewhere. You never knew where, but we just wanted somewhere where we could have an opportunity to make something out of it. That opportunity came five years later. Now, I'm thankful for growing up in Egypt, and I've learned a lot, but at the same time, I know what it feels like to wait for that opportunity to come every day."
On Monday Deng released a statement calling himself a "proud refugee." He expressed his support for refugees worldwide.
Deng said on Tuesday night: "My message out there was just to let everybody know that's going through it that I really feel what they're going through. Sometimes things happen that's out of control and all you can do is just pray and be positive for a change, but just know that there's a lot of people out there that really feel your pain and wish they could do a lot more.